'Not many windows and a metal roof. If it was in a super market, it certainly wouldn't be a glass bottle, more like a can or tin full of good stuff but you can only tell by either getting in to the can or reading the label (in our case, the notice board).
Like a can of fizzy drink, if you agitate the content, we use agitate in a nice way like stimulate, the fizz can become so much that it can overflow with excitement. It's clear that we want to inform, facilitate and encourage our community to use us, but that we enable, making it so that the community can achieve its own aims and objectives.'
Lower Grange Youth & Community Centre is 'run for the community by the community' and acts as the focal point of the community. We have listened to people and evaluated our work diligently over the years – we have wanted to understand when something has worked well and to understand lessons learnt when a situation has stagnated. Through regular consultation we have developed relevant and accessible services for the many diverse parts of our local community.
Our National Lottery Funded Project: Lower Grange NAP (Neighbourhood Action Project) will step up engagement by allowing us, in partnership with local partners, to come together to deliver effective and meaningful grassroots solutions to address the local priorities. This will be a way of developing new activities; advisory services; responding to environmental issues; creating social spaces, and focusing on building our volunteer programme that ultimately empowers, upskills and trains local people to bring about personal and local change. We are also planning on developing a community led, pay as you feel Café in Summer 2019, offering affordable meals and nutritious foods.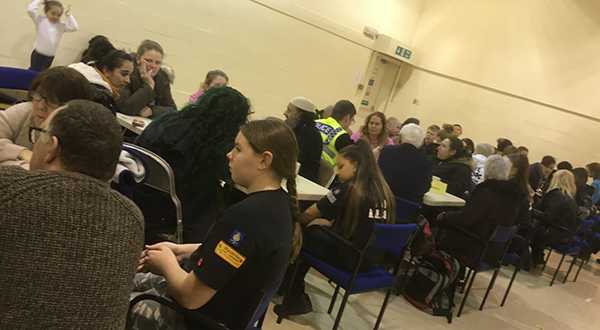 Local people have increasingly got involved over the years in the work of the Association here at the community centre, from joining as board trustees to becoming part of a considerable body of regular volunteers building their skills and expertise along the way. Whilst these trends in local ownership have been very welcome, we want to go beyond expectations and a step further; an emerging demand has come from local people to take active roles in deciding the content, design and delivery of community programmes.
We are witnessing that community-led provisions and user involvement (e.g. helping design and deliver projects) have far more lasting impact in lives because of the inbuilt transferable skills gained and resultant improvement in self-confidence, which have practical applications across a broad range of life's challenges. Local people are not only supported to find ways of addressing immediate problems but we also know from carrying out analysis and evaluations over the last decade, that there are longer term impacts too.
These have included improved well being with people having better coping skills, entry into jobs, gaining of new qualifications and improved quality of relationships within the family and with public institutions. We have evidenced these via longitudinal studies of peoples' life progression.